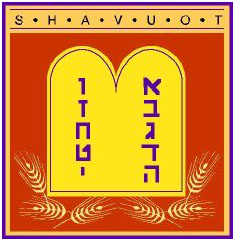 Shavuot begins Sunday, May 16, 2021
Sunday, May 16th – Light Holiday Candles: 7:50 pm
Monday, May 17th – Light Holiday Candles: 8:56 PM (from pre-existing flame)
Tuesday, May 18th – Holiday Ends: 8:57 PM
______________________________
Serving prepaid Shavuot dinners + Takeout & Delivery (deliveries only before the holiday begins).
Dinner seating times at 5 PM or 8 PM.

This year, Talia's will not be open for lunch on Shavuot, unless there is a large group of over 20 people.
If you would like to reserve, please call us at 212 580-3770 or text us at 917-217-3680. All reservations and orders must be prepaid.
For e-mail inquiries use: info@taliassteakhouse.com
Option 1: Shavuot Prepaid 3-Course Prix Fixe Menu – $64: Click Here.
Option 2: Shavuot Prepaid 4-Course Prix Fixe Menu – $76: Click Here.
Option 1: Order Online – Click Here.
Option 2: Order Online – Click Here.
---
Cancellation Policy:
ALL SHAVUOT ORDERS ARE NON-REFUNDABLE FOR ANY REASON WHATSOEVER.
Please note, that prepayment is  absolutely non-refundable. In any event that guest cancels his or her order, guest shall not be entitled to any  refund or credit even if the cancellation was made due to a change in plans, illness, act of G-d, etc, or any reason whatsoever.
To finalize your ordering, or to discuss further, please do not hesitate to contact us via e-mail, or at 212-580-3770.
If you are looking for Talia's nearby hotels and/or shuls, Click Here
Talia's Management