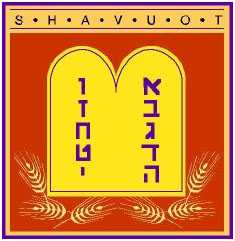 IMPORTANT UPDATE:
WE WILL BE CLOSED FOR SHAVUOT, JUNE 11th – JUNE 13th. WE WILL BE BACK OPEN, TUESDAY, JUNE 14th.
Pre-paid menus
DINNER MENU -> Click Here
LUNCH MENU -> Click Here
Menus subject to change without notice.
Continuing our tradition for over 13 years, Talia's will be open for Shavuot 2016 with Prepaid, Prix Fixe menu options.
Two seating times: 5:30PM and 8:30PM (flexible
You can even enjoy your meal at our outdoor cafe, weather permitting.
Delivery and takeout are also available.
Menu prices for dinner are $43, $55 and $67. Lunch menu prices are $36, $52 and $64. Prices are all inclusive, plus sales tax.
A full service bar will also be available. Indulge in a burger right off the grill while sipping vodka cranberry, apple or chocolate martinis, etc. For more information and menus, please keep reading.
Please call us at 212-580-3770 with your credit card information to reserve for our Shavuot meals.
Since Jewish law forbids the distribution of money on Shabbat and Jewish holidays, gratuity is banned. Talia's Steakhouse's catering servers are fully compensated for such religious events and/or for all on and off-premises catering, banquets, special prix fixe functions and package deals.
Prices charged are all inclusive and no part of the price is purported to be a gratuity. Only sales tax shall be added to the bill.
More about Shavuot:
The Torah was given by G d to the Jewish people on Mount Sinai more than 3300 years ago. Every year on the holiday of Shavuot we renew our acceptance of G d's gift, and G d "re-gives" the Torah. The word Shavuot means "weeks."
It marks the completion of the seven-week counting period between Passover and Shavuot. The date of Shavuot is directly linked to that of Passover.
The Torah mandates the seven-week Counting of the Omer, beginning on the second day of Passover and immediately followed by Shavuot.
This counting of days and weeks is understood to express anticipation and desire for the Giving of the Torah. On Passover, the people of Israel were freed from their enslavement to Pharaoh; on Shavuot they were given the Torah and became a nation committed to serving God.
The holiday of Shavuot is a two-day holiday, beginning at sundown of the 5th of Sivan and lasting until nightfall of the 7th of Sivan.
In Israel it is a one-day holiday, ending at nightfall of the 6th of Sivan. To learn more about Shavuot,
Click HERE or HERE