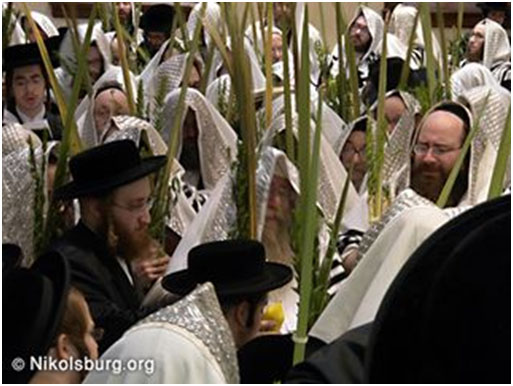 Shmini Atzeret 2016 at Talia's Steakhouse & Bar
Talia's Steakhouse & Bar, the premier Glatt Kosher restaurant located on the Upper West Side of Manhattan, NYC, is offering three pre-paid, prix fixe menu options. The energy, romantic ambiance, and Glatt Kosher gourmet cuisine at Talia's Steakhouse & Bar make it the ideal spot to celebrate Shmini Atzeret.
Families and groups are welcome. Talia's will offer two seatings for dinner: Early bird dinner 5:00pm to 7:00pm (flexible) and dinner 7:00pm to 10:00pm (flexible).
Lunch will be served 12PM to 3:30PM (flexible).
Dinner Menu: Click HERE
Lunch Menu: Click HERE
Sunday, October 23
5PM or 7PM
Dinner menu – Click HERE
Monday, October 24
12:00 PM to 3:00 PM – Yom Tov Lunch
Pre-paid menu
Monday, October 24
5PM or 7PM
Dinner menu – Click HERE
Tuesday, October 25
12:00 PM to 3:00 PM – Yom Tov Festive Lunch
Pre-paid menu
End of chag at 6:42 PM
Kitchen will serve regular a la carte menu from about 7:45 PM till 12 AM
Menus subject to change without notice.
Since Jewish law forbids the distribution of money on Shabbat and Jewish holidays, gratuity is banned. Talia's Steakhouse's catering servers are fully compensated for such religious events and/or for all on and off-premises catering, banquets, special prix fixe functions and package deals.
Prices charged are all inclusive and no part of the price is purported to be a gratuity.
Only sales tax shall be added to the bill.
Please note that any cancellation for a prepaid meal must be made at least 24 hours before the start of the holiday to obtain a full refund.
Any cancellations made at a later time, whether due to a change in plans, illness, act of G-d, etc. will not be able to receive a full refund. Any form of restaurant credit may be up to the management's decision.
What is Shmini Atzeret?
Shemini Atzeret, meaning "the eighth day of assembly," is a Biblical Jewish holiday that follows the Jewish festival of Sukkot. It is written: "On the eighth day you should hold a solemn gathering; you shall not work at your occupation" (Numbers 29:35).
Shemini Atzeret marks the beginning of the rainy season following the harvest in Israel. The prayer for rain, Tefilat Geshem, is the only ritual that is unique to Shemini Atzeret.
In ancient times, an offering was brought to the Temple in Jerusalem on Shemini Atzeret.
But once the Temple was destroyed, the only Shemini Atzeret ritual that remained was the liturgy requesting rain for a plentiful year.
After the prayer for rain is recited on Shemini Atzeret, the phrase Masheev HaRuach U-Moreed HaGeshem (He causes the wind to blow and the rain to fall) is inserted into the Amidah prayer until Passover. Ashkenazi Jews recite the Memorial Prayer, Yizkor, on Shemini Atzeret.
Even though Shemini Atzeret immediately follows the festival of Sukkot, it is a totally separate holiday. A new Shehechiyanu blessing is recited.
And if one sits in the Sukkah on Shemini Atzeret, the prayer recited for sitting in the Sukkah is not recited. Since the completion of the annual cycle of Torah readings occurred around the time of Shemini Atzeret, a rabbinical tradition developed in the Middle Ages to celebrate the Torah on Shemini Atzeret.
This celebration came to be known as Simchat Torah.
Simchat Torah celebrates – with joyful processions, singing and dancing – the ending of one cycle of Torah reading and the beginning of a new cycle. Today in the Diaspora, Simchat Torah is celebrated on the second day of Shemini Atzeret.
It is common for Jews in the Diaspora to refer to the first day as Shemini Atzeret and to the second day as Simchat Torah. In Israel, Simchat Torah is celebrated on the first and only day of Shemini Atzeret. The holiday is referred to as both Shemini Atzeret and Simchat Torah.
To learn more about Shemini Atzeret Click HERE  or HERE
Chag Sameach!
Talia's Steakhouse & Bar
668 Amsterdam Avenue
(Between 92nd – 93rd Streets)
New York, NY 10025
https://www.taliassteakhouse.com